Time Worn
Our time worn prime and rustic grade, aged and distressed herringbone are available in solid parquet and engineered blocks. They provide an authentic aged appearance. With subtle surface damage and slightly rounded corners, each piece has its own character to provide a great alternative to reclaimed blocks.
FSC Certified – See spec sheets for details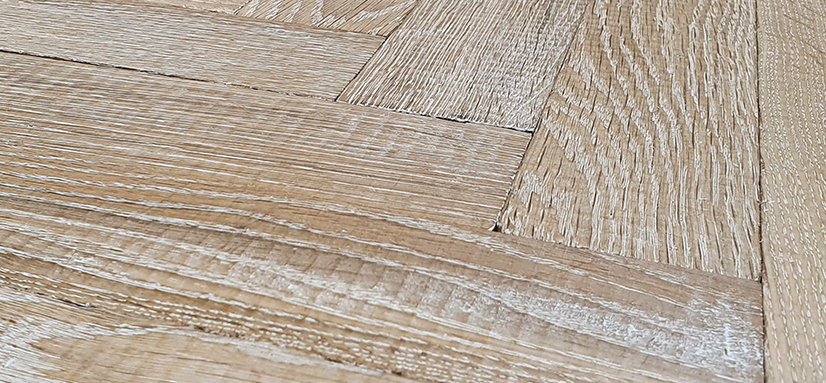 Design

10

mm

PARQUET BATTENS
11/4

mm

ENGINEERED BLOCKS

GRADE

Prime / rustic

Wood Type

European oak

Finish

UV oil MATT / SILK
INSTALLATION

GLUED & PINNED TO PLYWOOD

PROFILE

SQUARE EDGED

PARQUET

10

mm

– 300 x 60 / 280 x 70 / 350 x 70

mm

Engineered

11/4

mm

– 350 x 70

mm
---
NOTE: Our fumed and smoked colours are achieved through a process which reacts with the natural tannins in the oak. Although we use controlled processes when smoking variation in colour will occur and the final colours are dictated by nature and not by using pigmented stains.