sustainability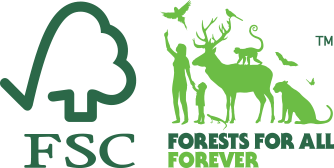 The Forest Stewardship Council® or FSC is an international organisation that is dedicated to promoting the responsible management of forests worldwide - their local communities and wildlife - to provide "Forests For All Forever".  It is recognised by BREEAM and the by the UK Government Timber Procurement Policy, as well as being the only forest certification scheme that is endorsed by Greenpeace and the World Wildlife Fund.
The Programme for the Endorsement of Forest CertificationTM or PEFC is the world's largest forest certification system and works with hundreds of thousands of family forest owners by promoting national forest certification schemes - ensuring that forest products are produced with respect for the highest ecological, social and ethical standards.
Here at WFA we are recognising that more and more projects – domestic and commercial – are focussing on the environmental and socially responsible sourcing of materials. 
Many of our floors are available with PEFC or FSC Chain of Custody certification, to ensure that they have been checked at every stage of processing "from the forest to the shelf". We also undergo regular and rigorous testing to meet the high standards of both of these internationally respected organisations.
WFA prides itself on offering a bespoke service - with endless options and combinations of sizes, textures, colours and finishes.
If you don't see what you like please ask – and our team will endeavor to find you exactly what you're after.
We're approachable and professional and happy to offer advice or answer your questions.
Give us a call on +44 208 501 6730 or email us at info@wfa.uk.net.