The colour lab
Colour mixing is an art, and our colour technicians definitely have a talent at matching samples! Our state of the art colour lab houses only the best machinery to achieve this bespoke service. With an extensive range in unfinished stock of European prime and rustic oak, and 100% fumed oak, we are able to offer you a prompt, FREE, sample matching service and final production time.
WFA's bespoke service aims to ensure that you get the wood flooring match required for your customer, a service yet to be rivalled.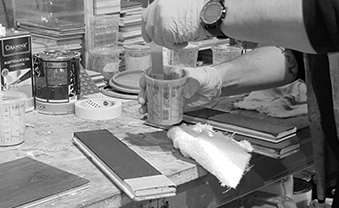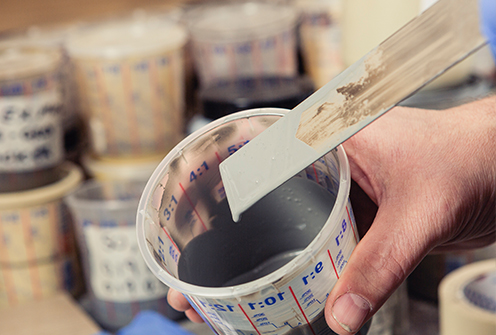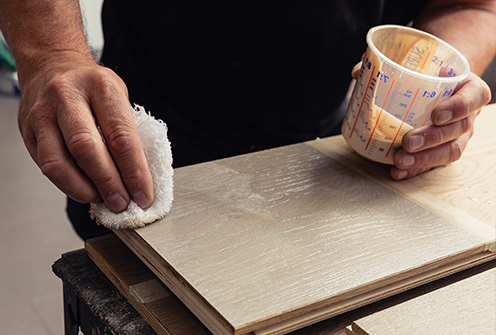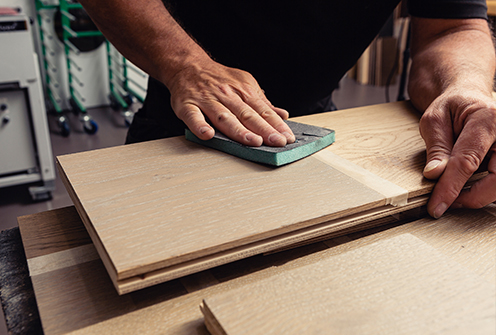 The inspiration wall
Our wall has an an impressive display of over 850 colours from the thousands produced to date. They represent extremely well the array of colours and textures achievable in our finishing department.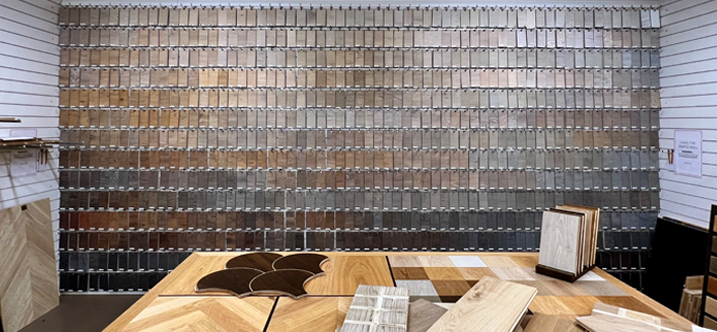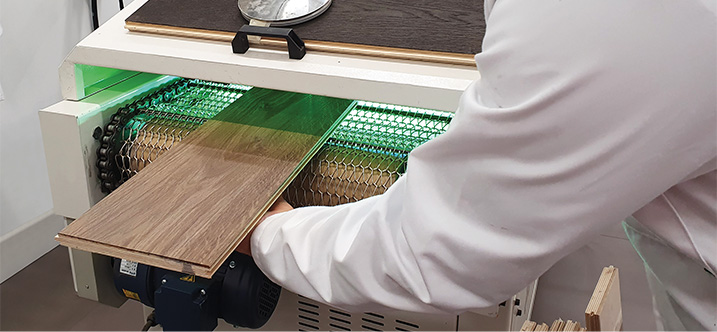 Sample matching
WFA is able to sample match almost anything that is requested.
The process of achieving a colour match takes up to 10 working days. We use the same extensive weighted method of application as the machines on the finishing line. This ensures precise and consistent application of the oils, stains and textures required.
Once the desired texture, colour and finish is agreed we will produce a control hand sample for client approval. On confirmation that this is correct the next course of action is to agree from the extensive range of suitable options in design, sizes and grade... The options really are endless.
NOTE: Our fumed and smoked colours are achieved through a process which reacts with the natural tannins in the oak. Although we use controlled processes when smoking variation in colour will occur and the final colours are dictated by nature and not by using pigmented stains.