Accessories for the trade
As leading suppliers this means that we are well placed to serve you and your customers – offering just what you need – no more and no less.
We make it our mission to get to know our customers and how you like to work. Coupled with that, we have a thorough understanding of the industry – from construction time-scales to what fitters need – to ensure that the supply of products is smooth and hassle-free for you. Of course, we're always on hand to offer helpful advice on design, finishes, installation and maintenance.
OUR 33,000 SQ FT PREMISES ARE CONVENIENTLY LOCATED NEAR JUNCTION 28 OF THE M25...
...and with an extensive stock of flooring, leading brands of tools and accessories, we offer a nationwide next day delivery with optional timed services. With our premises being conveniently located minutes from the A127 / A12 / A118 and near Junction 28 of the M25 this allows us to also offer same day deliveries into London.
Our mission...
...To supply you with everything you will need to KEEP YOUR CUSTOMERS HAPPY - whether they are from the residential or commercial sector. We manufacture, import and distribute a large range of wood flooring products, related machinery, accessories and care and maintenance products.
We are proud to work with, stock and distribute the following brands, and more;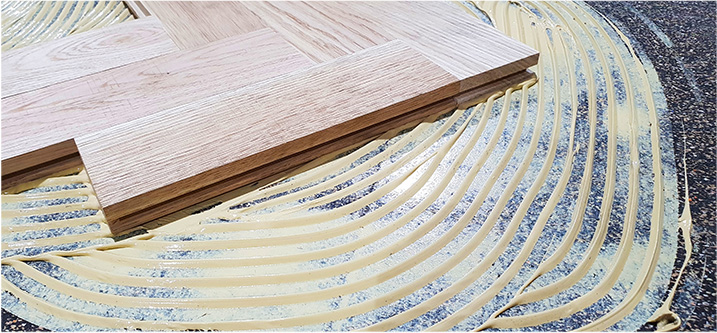 Installation accessories
Wood floor accessories are an essential part of the floor's installation stage. From abrasives, to adhesives, from fillers to fixings - at WFA we are proud to stock all you will need for the installation and maintenance of a new floor.
We are equally able to help with the supply of products for floor refurbishing experts, our broad range of polishing pads, hardwood lacquers, stains, oils and waxes are perfect for any restoration job.
Whilst hardwood mouldings will not be front of mind when your customer is choosing their new wood floor, at WFA we believe they are an important part of the process.
Not only do they help keep the floor secure and looking brilliant, they can help bridge a gap from one room to another to ensure a seamless transition.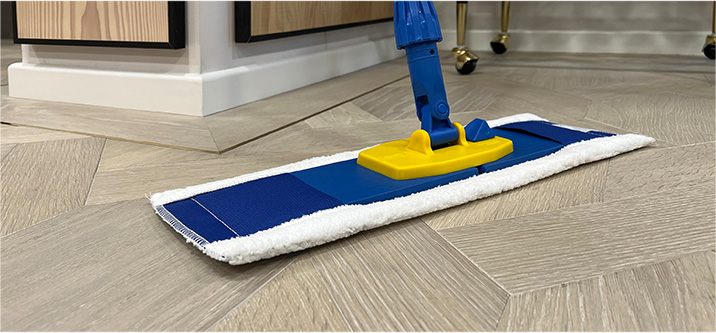 Care and maintenance
Our high quality floors will, if cared for properly have a long life in any home, office or commercial setting. Rest assured that wood flooring can be easily maintained over a long period of time if the correct products are applied. Using the wrong product can leave a wood floor damaged by residue – if in doubt contact a friendly member of the WFA team to help and guide you to which product is best for the care of the installed wood floor, whether solid or engineered...
The right care and maintenance is essential to keep your floors looking beautiful, promote the long term sustainability of the raw material and in the long term enhance the floor's performance – in turn protecting your investment.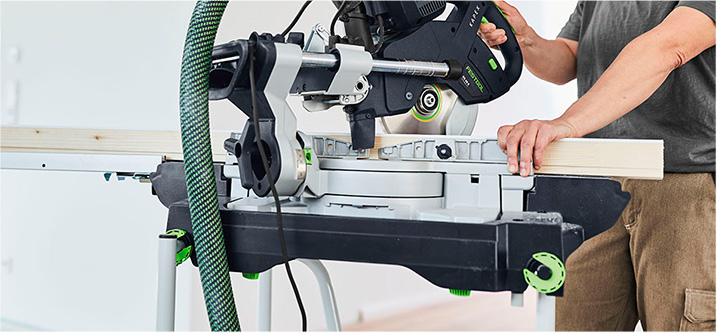 Machinery and tools
It is very important to ensure you have the right tool for the job when it comes to installing a new wood floor, or indeed refurbishing an existing real wood floor.
Sourcing the right tool, whether it be a nailer, stapler, sanding machine or compressor can be difficult and time consuming. At WFA we can help you to install and finish your customers wood flooring to a professional and high standard by offering a complete range of machinery and tools supplied by leading manufacturers.
Equally, when you come to apply your chosen finish to an unfinished wood floor, using the appropriate tools is essential to achieving a smooth installation or application.
Our range of machinery and tools includes power and hand tools, as well as an assortment of moisture meters, LCD thermometers and hygrometers, allowing the monitoring of room temperature and humidity, ensures they are maintained within the recommended guidelines for the life of installation.
So whether you are in the business of design, project management or floor fitting in either a domestic or commercial setting, and are looking at a flooring accessories solution for your project, then contact us at Wood Floors and Accessories.
We offer peace of mind, a reliable service and the highest quality engineered or solid wood flooring for your build or renovation, and if you have questions, our dedicated team will do their best to have the answers.
Whilst we showcase many of the items we hold in our onsite warehouse not all of the products for the fitting, finishing and long-term protection of floors are listed on our website. If you don't see what you require to carry out your flooring job call us, lets see if we can work together.
For your convenience our warehouse is open 7am to 5pm for collections. If delivery suits you better then we use either reputable courier services for around the UK or our own van for local deliveries.
Distance and availability dependant we also offer a same day service.
Call us to order the flooring and products you need.
Sales 020 8501 6730
Delivering 6 days a week
Subject to delivery terms
Order before 3pm for next day delivery.