hmbox
Innovation leads the way, and the Hmbox does exactly this. Preparation is paramount, this easy to install, online device allows very simply for the measurement of screed moisture contents and site conditions to be done without the expense of visiting site. By using the device you'll know exactly when the screed will be ready to accept your floor covering. Thus, by surveying the drying rate of the screed you will be able to forecast how long it will be until the site will be ready. The site data is collected every hour and sent twice a day to the internet allowing you the user to find out site and screed conditions from any smart phone or device connected to the web.
It doesn't matter if your project is the biggest one undertaken to date or the smallest. By making this purchase you will reduce wasted time determining the humidity of different building materials and room conditions, and importantly you'll do this without damaging the subfloor - USE THE HMBOX.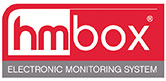 The Hmbox
CLICK to view

sales 020 8501 6730
Delivering 6 days a week
subject to delivery terms
Order before 3pm for next day delivery.