fidbox
We all know that because timber is a natural material it is susceptible to expanding and contracting dependant on the temperature and humidity of the surroundings. This is the blackbox data recorder for the flooring industry. The Fidbox electronic monitoring system helps protect floors and the installers reputation against warping, open joints, buckling and cupping.
Whether the building be residential or commerical, taking a proactive approach to the warning conditions of moisture related conditions makes 100% sense. From the very moment the Fidbox is installed it measures and records the temperature and humidity of the flooring and there are two ways in which to read the data - A Free Smart Phone App or Laptop and a USB reader. These readings are taken every 8 hours for a period of up to 8 years.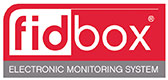 The Fidbox

Fidbox

The Black Box Data Recorder For The Flooring Industry.

THE Electronic Monitoring System for the flooring industry helping protect floors and reputations against:

Cupping, Warping, Open Joints, Buckling

Call to order on 020 8501 6730
CLICK to view

sales 020 8501 6730
Delivering 6 days a week
subject to delivery terms
Order before 3pm for next day delivery.